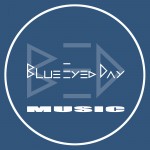 BlueEyedDay Biography
Alex Malt is a songwriter, producer, ghost producer, arranger, artist, singer, and DJ. The first dancing DJ project was founded by Alexander in the early 90s when he began his career as a DJ in nightclubs.

Over the years Alexander has written and produced over 70 songs that were published in 18 countries. Since 2009 Alex Malt worked on the creation and development of his own big IT project.
After a 7-year break in his musical career, he decided to return to producing and creating music.

As a result, in June 2019 a new musical project Blue Eyed Day was created. In July 2019 the first Spanish single Maria! Milagro! was recorded. The Maria! Milagro! was released by the Swedish independent record label PR Records Label Group.
In the fall of 2019 and at the beginning of 2020, the songs "Wheel of Life" and "Life's gonna go my way" were released in collaboration with the Slovak label Bryndak Records.
June 4, 2020, single My fucking EDM blues was released by Brazilian G-Mafia Records.
Also, My fucking EDM blues was promoted by Spanish label Blanco y Negro Music.
July 10, 2020, single mY seXY lullabY was released by German label CAP-Sounds.
Summer 2021, started with the release of a new great song!
June 4, 2021, the new EP "Mambo Rum 'n' Roll" was released in Canada by Play Records.
August 6, 2021, the Summer, Dance single "#sexonthebeach" was released in Germany by CAP-Sounds.
The style of music of the Blue Eyed Day is Pop, Dance, Club Dance, with elements of EDM and House Music.
---
BlueEyedDay Videos
---
BlueEyedDay SoundCloud Tracks
---
BlueEyedDay does not have a Spotify Play List yet
---
BlueEyedDay WebSites

blueeyedday.com by BlueEyedDay

Blue Eyed Day official Web Site