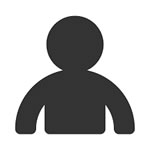 KinGsMartin Biography
He is a Dj and Producer who learned to make music in a self-taught way without having studied at school.

All his ideas and melodies are developed by ears, he began his music career at the age of 14 by doing street parties. In 2016 he began studying music through digital courses and watching YouTube videos, and every day he continues to improve until he achieves his dreams.

And he wants to show the world his passion for music and all the effort he has achieved.
---
KinGsMartin does not have a Video yet
---
KinGsMartin does not have a SoundCloud Tracks yet
---
KinGsMartin does not have a Spotify Play List yet
---
KinGsMartin WebSites

KinGsMartin by KinGsMartin

This is my Spotify account, there you can enjoy my music

My SoundCloud by KinGsMartin

There you can listen to my music and mixes

My Instagram by KinGsMartin

Follow me! There are all my publications up to date