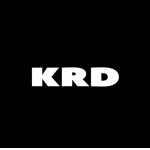 Krasnodarskycry Biography
Hi, I am krasnodarskycry from Russia! Today I am starting my journey into the world of EDM music. I will upload here tracks in the genre of Progressive House, Future Bass and Big Room House... Or maybe Dubstep :)

And someday I want to add vocals to my tracks, we'll see how it goes.

I don't know how far this will take me...
---
Krasnodarskycry does not have a Video yet
---
Krasnodarskycry does not have a SoundCloud Tracks yet
---
Krasnodarskycry does not have a Spotify Play List yet
---
Krasnodarskycry WebSites

Soundcloud by Krasnodarskycry

https://soundcloud.com/krasnodarskycry