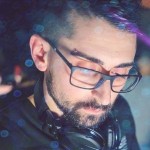 MOlK Biography
Mol K is the stage name for the Italian DJ Michele Coatti.

He always has a passion for music absorbed by his father who made him listen to music since he was a child.

This fact led him to immerse himself in the music industry as a DJ and to play professionally exploiting the great passion with the desire to grow more and have fun with people and fun.

He began to work hard and seriously since 2016 and produced his first records and to attend the life of clubs.

The producer of Pasta Boys and from that moment begins his adventure with his first releases in 8-9-2017 with the EP Dissident and from there to follow with the second E.P. Valhöll in 16-1-2018 with the label Three Hands Records.
---
MOlK Videos
---
MOlK does not have a SoundCloud Tracks yet
---
MOlK Spotify Play List
---
MOlK does not have a WebSite yet
---