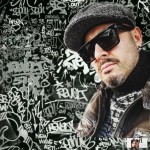 MarcoNofrini Biography
"ITALIANS DO IT BETTER"
Based in Perugia (Italy),DJ from 1994,i started producing for fun in 2000 but now i'd like to let me know with my works hoping you like them!
I just want to play hoping that someone will give me a chance one day!
So...turn up the volume and enjoy this powerful songs!!!
---
MarcoNofrini Videos
---
MarcoNofrini does not have a SoundCloud Tracks yet
---
MarcoNofrini Spotify Play List
---
MarcoNofrini does not have a WebSite yet
---