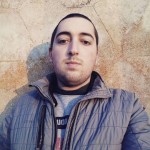 MaxTarconi Biography
Max Tarconi (real name - Maksym Rotar) is a Ukrainian music producer, born on January 9, 2001. From early childhood, Max loved music very much. He even invented his own melodies. In 2018, after graduating from school, he decided to start seriously and professionally engaged in musical career. At first he was in the project "DJ MAX Round-Found" (2018), then in "Istan Power X FM" (2019-2020), and now he works officially under the name "Max Tarconi"

Today, Max Tarconi is becoming an interesting producer and artist for many. His works is appreciated in Ukraine and other countries.
Max Tarconi is currently working as an independent artist and producer and is ready to collaborate with any artist or producer to release new songs. Max Tarconi loves his work, develops in his field and tries to make the highest quality content that many like!
---
MaxTarconi Videos
---
MaxTarconi SoundCloud Tracks
---
MaxTarconi Spotify Play List
---
MaxTarconi does not have a WebSite yet
---