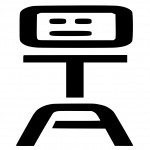 OpiumTempleAssassins Biography
Opium Temple Assassins is an independent electronic musician, composer, arranger and remixer. The OTA band name was born in Palm Springs, California, but the artist was born in LA county and has lived in places such as Palm Desert, CA, South Lake, Tahoe, CA, Edinburgh, Scotland, North Shore, Oahu, Hawaii, the Lakes District, North West England, and various other locations. Thus, the musical and cultural influence is wide and varied, yet focused upon electronic music. OTA isn't scared to experiment with various genres of electronic music as can be seen from the results. If it is electronic, then it is on the OTA pallet of possibilities.
---
OpiumTempleAssassins Videos
---
OpiumTempleAssassins SoundCloud Tracks
---
OpiumTempleAssassins does not have a Spotify Play List yet
---
OpiumTempleAssassins WebSites

SoundCloud by OpiumTempleAssassins

Opium Temple Assassins SoundCloud presence.

OTA on YouTube by OpiumTempleAssassins

OTA on YouTube........