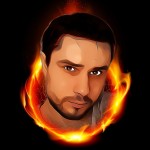 Vantitan Biography
Vantitan - is a one man project. He has been writing electronic music in various styles since February 2021. He constantly learns something new in music, and puts it into practice.
---
Vantitan Videos
---
Vantitan SoundCloud Tracks
---
Vantitan does not have a Spotify Play List yet
---
Vantitan WebSites

TikTok by Vantitan

Service for creating and viewing short videos.

YouTube by Vantitan

Video hosting that provides users with the services of storing, delivering and displaying video.

Soundcloud by Vantitan

An online platform and site for the distribution of digitized sound information with the functions of a social network.