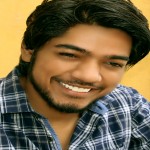 Sauravsingh Biography
Saurav Singh is an Independent singer-songwriter from INDIA. In 2021 at the age of 18 Saurav Singh debuted with his debut single "Baat Nahi Hai", a reggaeton-style song but with more of a Hip/Hop type vibe.

Saurav Singh was born on 9th July 2002 in Mathura, Uttar Pradesh, and he is currently living in his home town Mathura (Birth Place Of Lord Krishna).

It all started in his childhood days, Saurav Singh has always been curious about learning new things especially technical stuff so in the beginning, he wasn't too much into the music and never thought of it until he hadn't heard about MJ and his songs. At that time he couldn't dive too deep into the music due to the lack of resources.

After passing out of school, Saurav Singh took admission to an Engineering College and started pursuing B.Tech in Computer Science Branch. But at the last year of graduation, Saurav dropped out of college to pursue his musical career, and the same year he released his debut single "Baat Nahi Hai". Saurav Singh has learned everything like how to Sing, Produce Music, Compose and write songs all by himself. And being a computer nerd has made a lot of things easier for him.



Saurav Singh 18-year-old artist has always been captivated by the power of MUSIC. like it has no barrier and Its reach is limitless. After releasing his debut single in 2021, Saurav Singh is working on his upcoming singles.
---
Sauravsingh does not have a Video yet
---
Sauravsingh does not have a SoundCloud Tracks yet
---
Sauravsingh does not have a Spotify Play List yet
---
Sauravsingh WebSites

Instagram by sauravsingh

My instagram Handle

Youtube by sauravsingh

my youtube channel profile